Special Events 2023
 Upcoming events will include a Memorial Day Weekend BBQ and a Field Trip to A Pheonix over the 4th of July.  Details to come!
Previous events:
Anniversary Party  AKA  SPRING FLING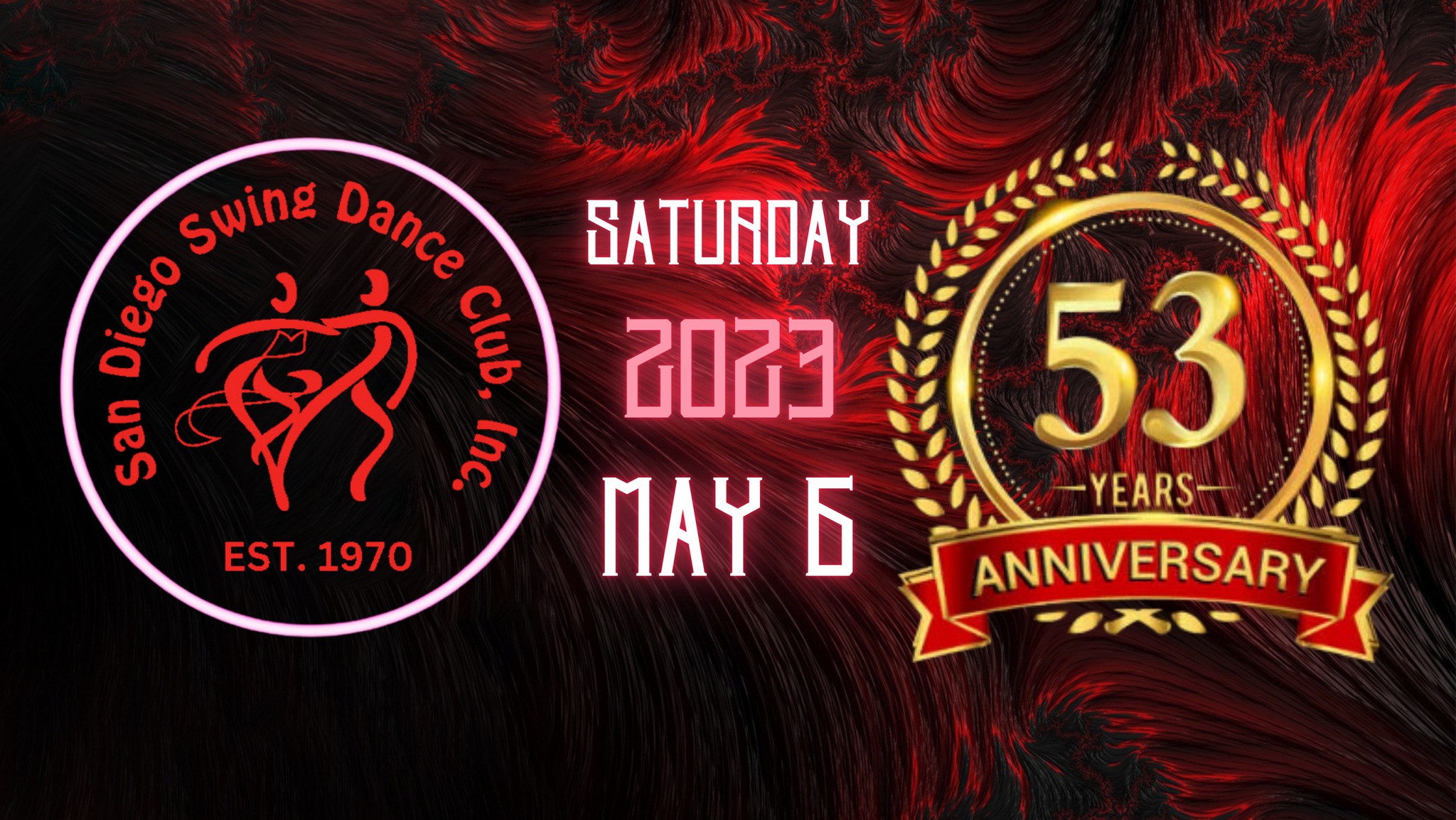 Saturday, May 6th  Dinner & DJ Jody. Location: Dance Headquarters, Time: early evening

Purchase tickets at the next Sunday dance.  Optional RSVP HERE
Come celebrate our 53rd Anniversary with us! Get your tickets now for an evening of fun and excitement. Dress to impress in Caribbean Style - Gentlemen, no jeans or shorts, Tommy Bahama style; Ladies, wear a summer dress or slacks, no jeans. Be creative, go wild, and have fun!
Join us for a cocktail party with hors d'oeuvres and a (no host) beer & wine bar at 5:00pm, followed by a dinner buffet at 6:00pm. Indulge in ribeye steaks, grilled salmon, or portobello mushroom Wellington (vegetarian option) as your main course. Don't miss out on dessert and dancing until 11:00pm! All this is available for just $40 for members and $60 for non-members.
There's open seating, so purchase your tickets this Sunday. Our MC, Vinh Mines, and DJ, Jody Kravitz, will keep the party going all night long.
The event will be held at Dance Headquarters, located at 5035 Shawline St, San Diego, CA 92111.
Don't miss out on this unforgettable night of celebration!
--- Others To Be Announced --
Saturday December 3rd, 2022:
End-of-Year Holiday Banquet and Dance.  Sunday, Dec 3rd. $40 for members, $60 for non-members.  Contact Mary Manzella by phone at 619-742-6080 or see her in person at this Sunday's dance for tickets.  If you are not a member, this is a great time to join and buy a ticket for just $75.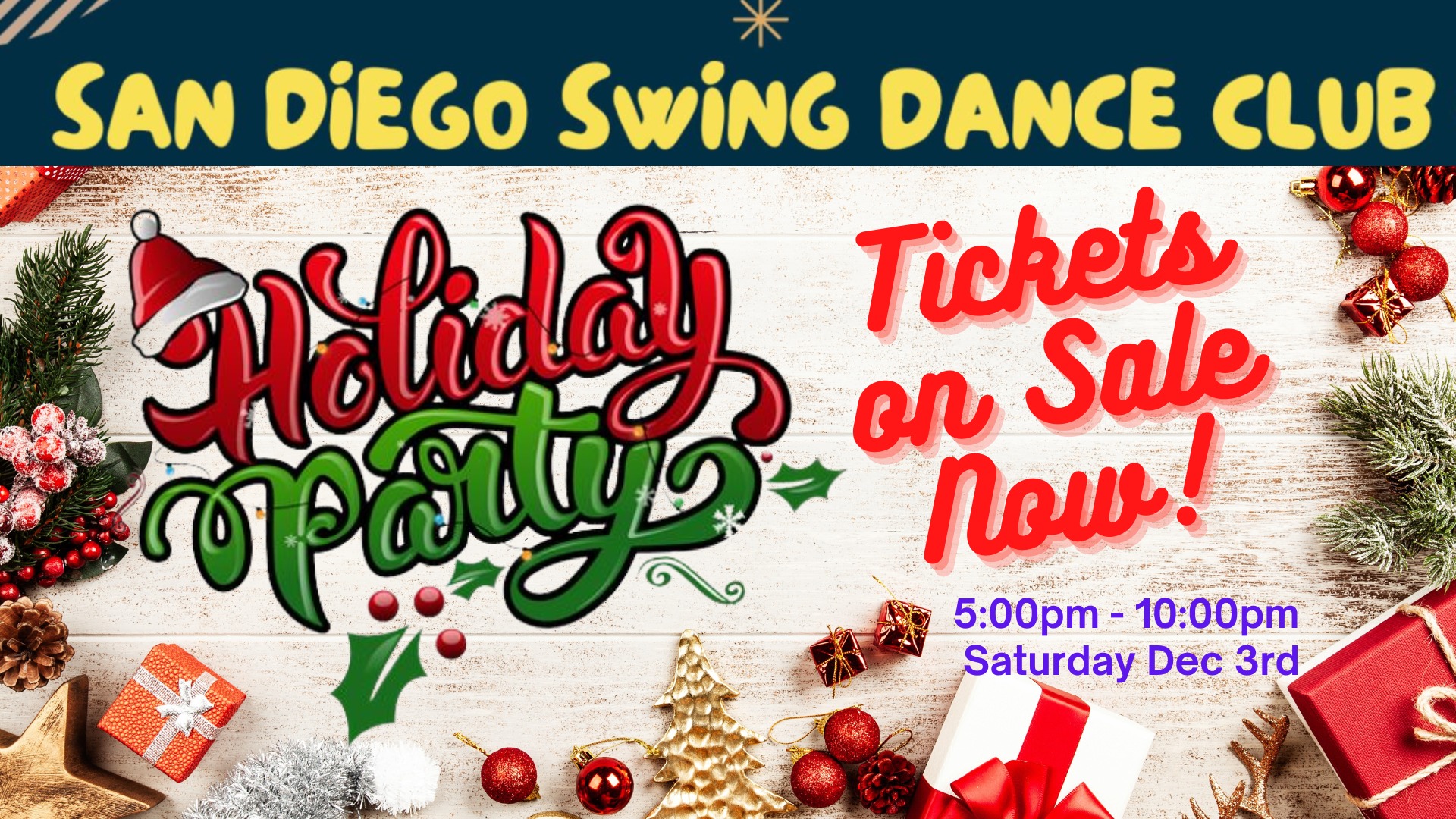 Annual Spring Fling
Sunday, May 21, 2022
The rates for Special Events are sometimes different for members than non-members.
Members must be currently registered with the San Diego Swing Dance Club, INC.