Special Events 2023
Vintage California T-Shirt Day Sunday August 13.
Monthly Birthday Celebration -- Every 1st Sunday of the month.  Includes cake and a "Snowball Dance."

"Swing Live"  -- we'll have a band on the 5th Sunday of the month when there are 5 Sundays in the month.
Previous events in 2023:
Mercedes Moore Band on July 30
Field Trip to Phoenix over 4th of July Weekend
July 2nd Potluck
Memorial Day Weekend BBQ
Anniversary Party  AKA  SPRING FLING, May 6, 2023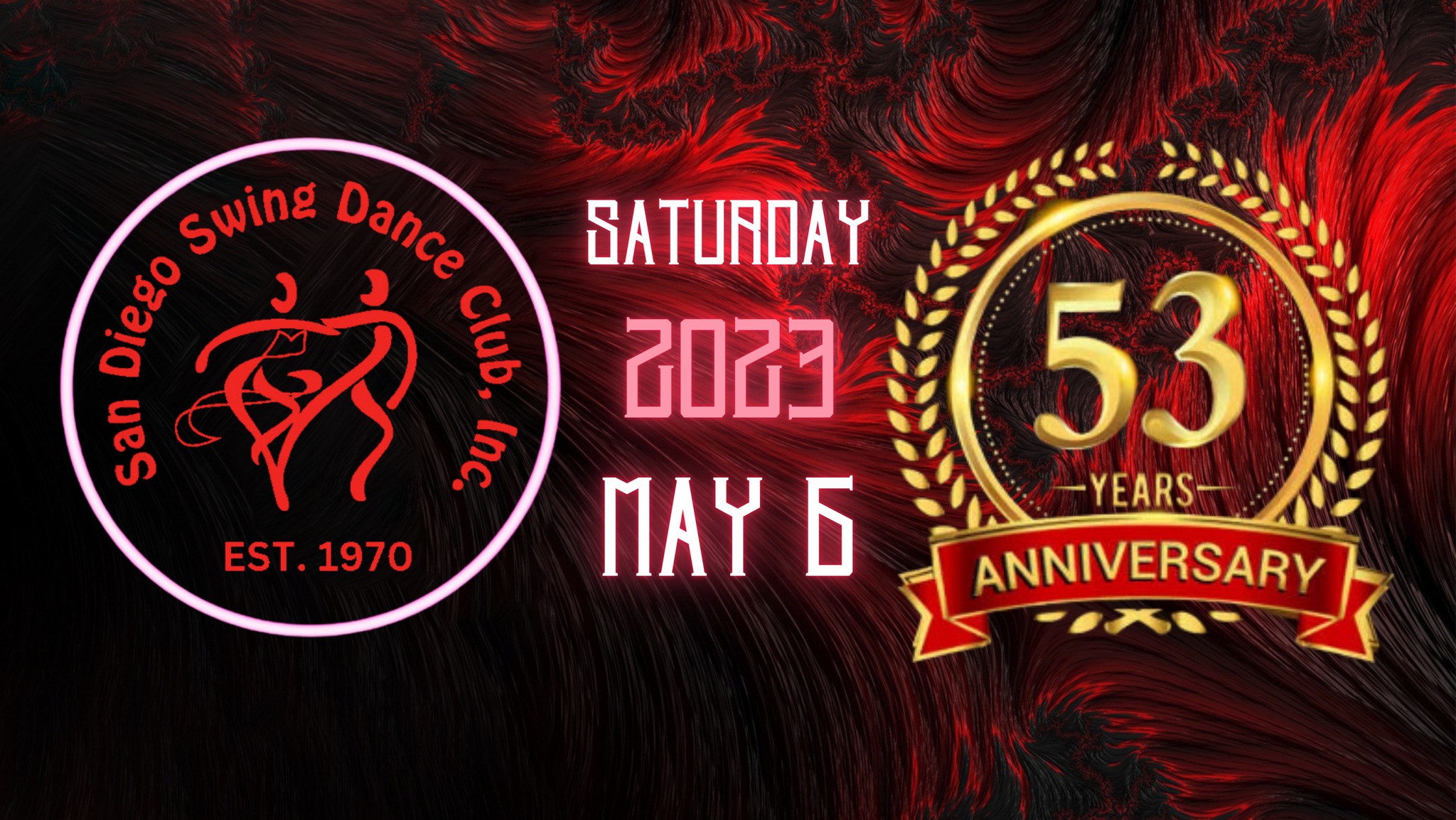 Previous events in 2022:
End-of-Year Holiday Banquet and Dance.  Sunday, Dec 3rd.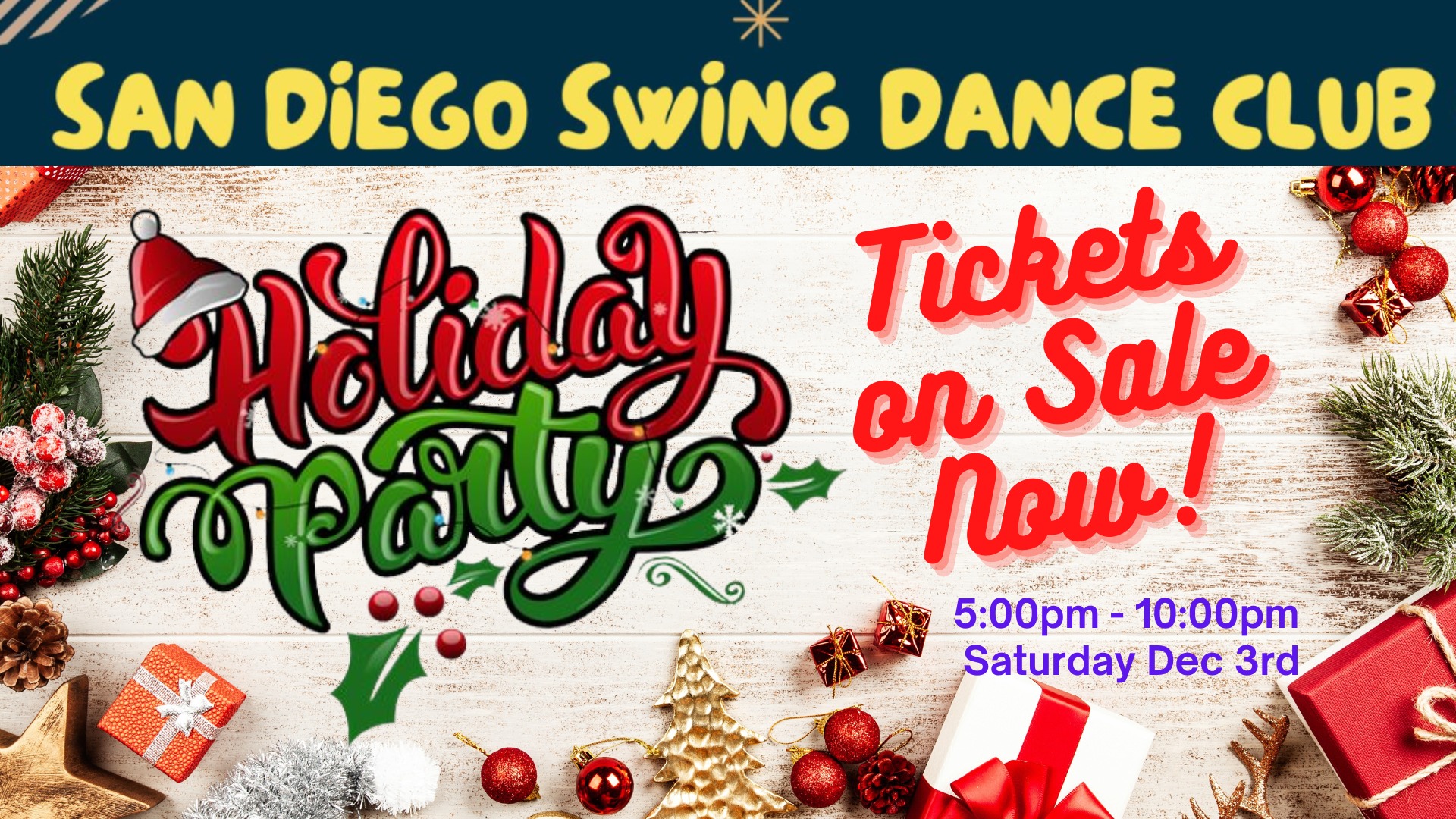 Annual Spring Fling
Sunday, May 21, 2022
The rates for Special Events are sometimes different for members than non-members.
Members must be currently registered with the San Diego Swing Dance Club, INC.