Special Events 2023
Anniversary Party  AKA  SPRING FLING
Friday, June 2.  Dinner & Band. Location: Dance Headquarters, Time: early evening

Contact Mary Manzella for details and especially if you want to volunteer to assist with the event.
--- Others To Be Announced --
Previous events:
Saturday December 3rd, 2022:
End-of-Year Holiday Banquet and Dance.  Sunday, Dec 3rd. $40 for members, $60 for non-members.  Contact Mary Manzella by phone at 619-742-6080 or see her in person at this Sunday's dance for tickets.  If you are not a member, this is a great time to join and buy a ticket for just $75.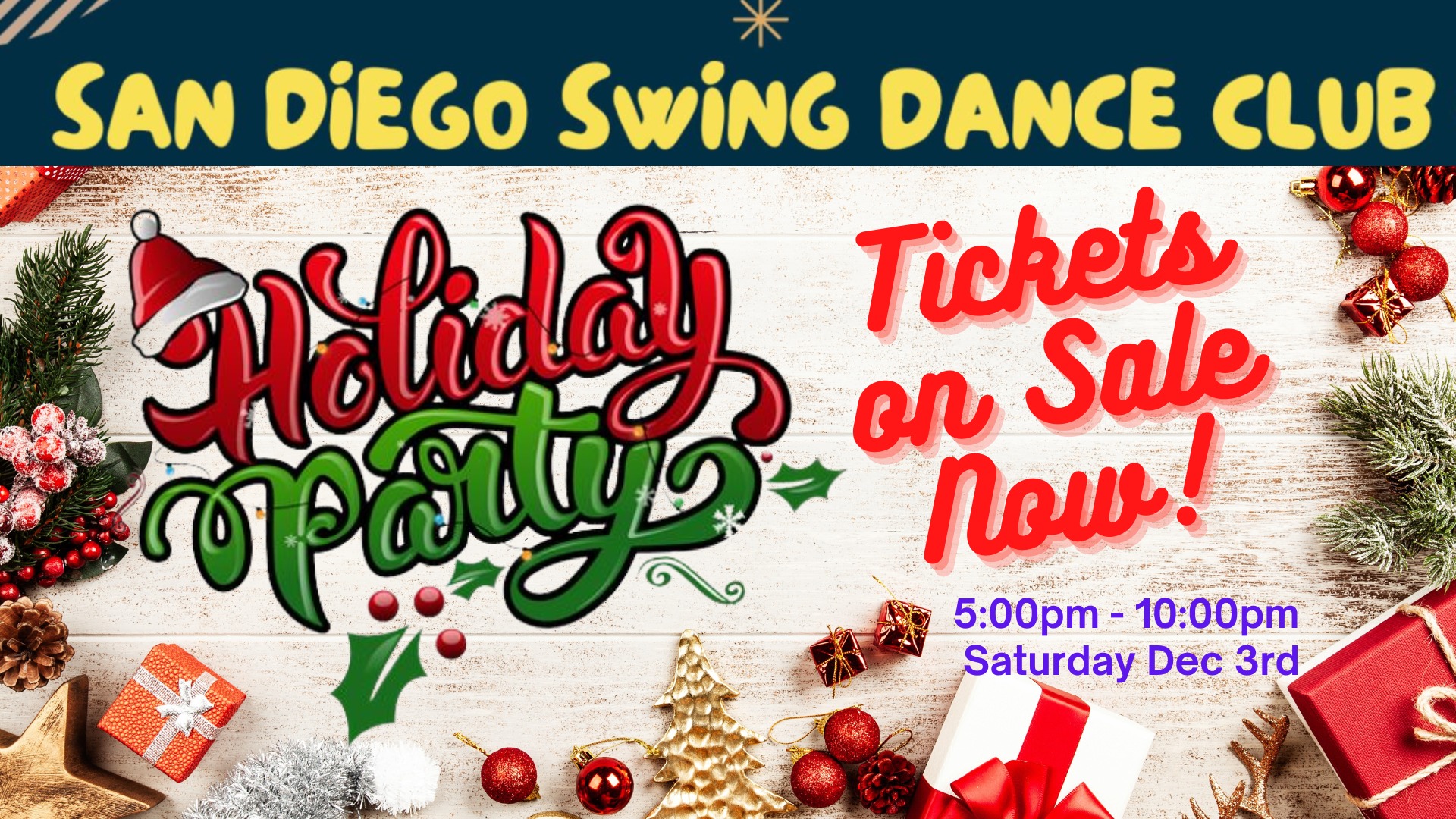 Annual Spring Fling
Sunday, May 21, 2022
The rates for Special Events are sometimes different for members than non-members.
Members must be currently registered with the San Diego Swing Dance Club, INC.