Workshops 2023
INVITE YOUR FRIENDS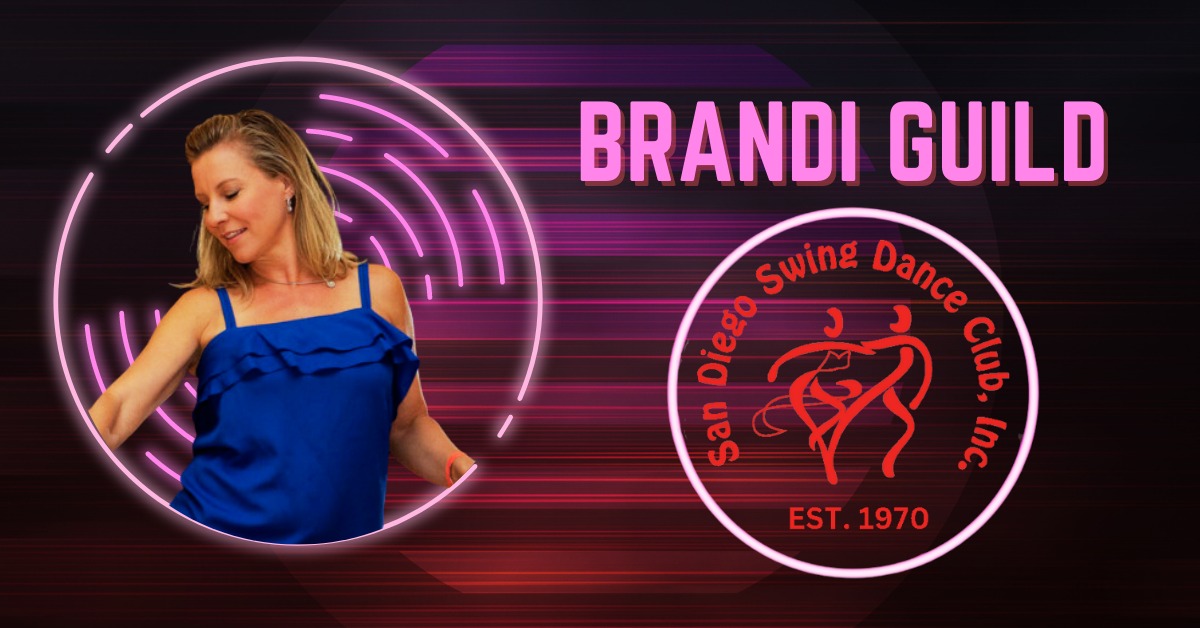 Join us Sunday, March 26,  for an intermediate WCS Workshop with Brandi Guild, our celebrity instructor for the month.
Doors open at 1:00pm for registration and warm up.
Workshop Admission:
Members - $10
Non-members - $10
-PLUS-
Dance Admission:
Members - $10
Non-Members - $15

Yearly Membership - $35
Dance starts at 2:30 with DJ Vinh Mines

***No Intro to WCS Lesson***on this day.
San Diego Swing Club is a non-profit organization dedicated to the preservation of West Coast Swing dancing that was formed back in 1970.
The longest running WCS Club that just celebrated our 52nd Anniversary.

MUSIC FORMAT:
San Diego Swing Dance Club plays predominately 70% West Coast Swing and a 30% mix of Country 2 Step, Nightclub 2 Step, Waltz, Cha Cha, Hustle, etc. DJs are receptive to request.
We look forward to seeing you on the dance floor.