West Coast Swing
Welcome to
San Diego Swing Dance Club
We are a non-profit organization dedicated to the preservation of West Coast Swing dancing. Our Club was formed back in 1970 and has over 325 members.
The Club holds its dances every Sunday and welcomes both members and non-members, with or without partners. Participants must be at least
13 years of age.
Location
The San Diego Swing Dance Club now meets every Sunday at the San Diego Dance Headquarters located at 5035 Shawline St. San Diego, California 92111
Big Dance Floor! 3000 square feet.
Large, Secure Parking Area
click here for a map and directions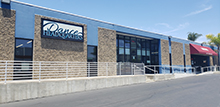 Club Mailing Address


San Diego Swing Dance Club
P.O. Box 1954
Bonita, Ca 91908-1954
Volunteers Welcomed!
The Club is always looking for volunteers to help with assorted projects. If you are interested please contact any of The Board Members.
CLASS

ADMISSION

LOCATION

Beginners Class Sundays
1:30 - 2:30PM.

A beginners' class is taught just prior to the dance on Sunday and is free with admission to the dance.

Note: There will be No Beginner Class on Sundays with Special Workshops! An additional fee will be charged for particpants! Check our calendar page for monthly info!

Members-$10
Non-Members $15

Memberships are $35 a year and your year starts when you join.

There is no pressure to join

Dances are held at the Dance Headquarters
Sundays
2:30 to 5PM

Phone:
(858) 274-6422

Check our calendar page for monthly info!

For questions, comments, or submissions related
to the website, please contact Mike Lock at:
mike@sandiegoswingdance.com